Hello there! I'm Keondria McLeish Boyd, the founder of Sienna & Slate, an academic wellbeing company, and your podcast host. I wear many hats – author, embodied narrative coach, qualitative research scholar, and creative. Today, I want to share the vision behind Sienna & Slate and what you can expect from our podcast.
Our Vision
Sienna & Slate is more than just a company; it's a collective effort to raise awareness about academic wellbeing and explore the intricate connections between our identities, scholarship, and resilience. The name "Sienna" pays homage to our ancestral ways of sharing knowledge, drawing from the color of clay, the very earth used as a medium and writing tool. "Slate" represents a blank slate, symbolizing growth and transformation.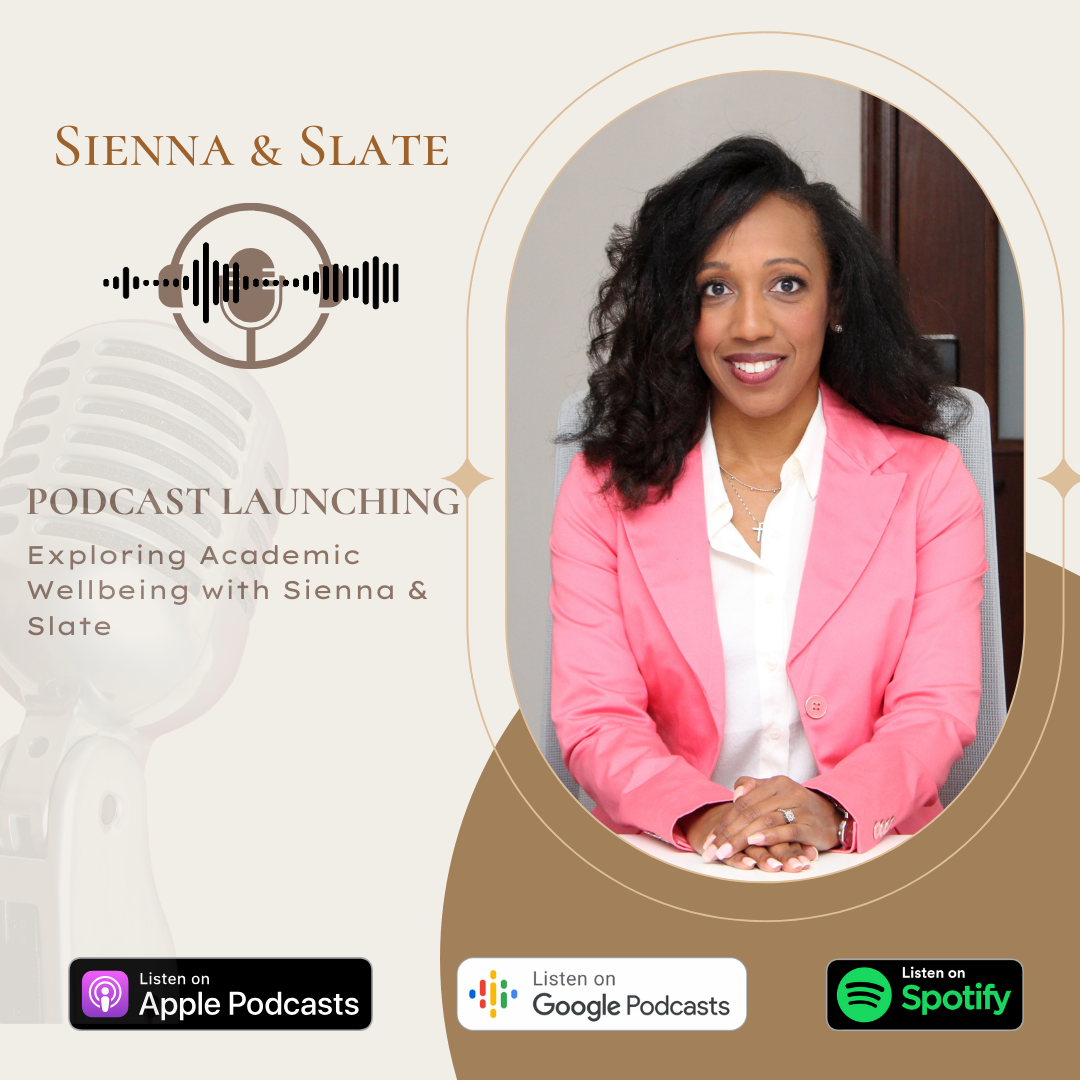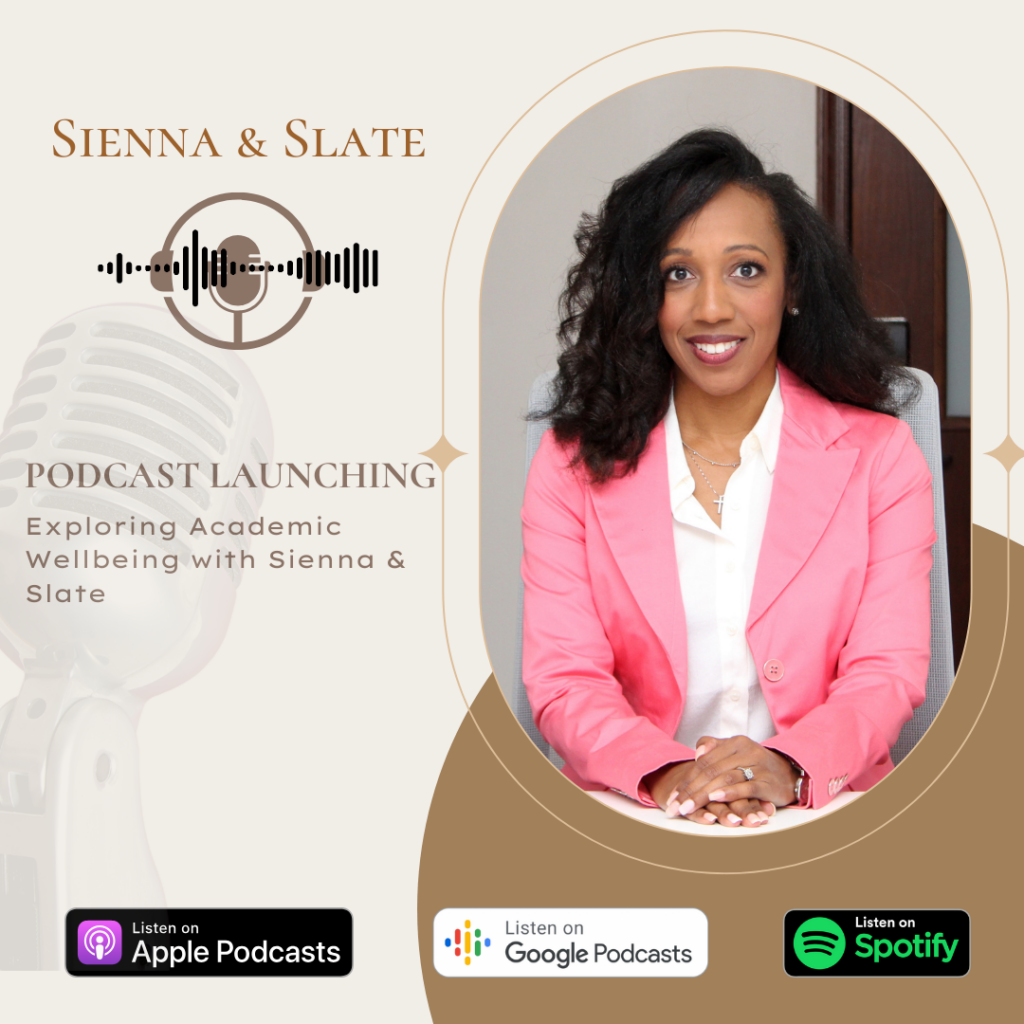 What to Expect in Our Podcast
In our podcast, we engage in conversations with incredible guests. We delve into personal stories, exploring faith, motivation, celebrations, challenges, healing, justice, and breakthroughs. We also share wellness techniques like meditation and breathwork.
Sienna & Slate, as a brand, is always evolving. We offer coaching programs, products, and this podcast. I invite you to join us on this journey as we contribute to a culture of wellbeing. You can watch our interviews on our YouTube channel, schedule a connection call on our website, and if you enjoy our podcast, please subscribe and leave a positive review. Your reviews help more people discover the important work we're doing.
It's Not About Me
I want to emphasize that this journey is not about me. There's a bigger mission – collective liberation and healing from academic wounding and its effects. In this space, you can be your authentic self. We are diverse, unique individuals. We're people who love to read good books, think, write, journal, prioritize wellbeing, use embodiment techniques, take naps, and genuinely care about others.
Contribution to Wellness
This is my contribution to the wellness movement. Just as writing and research are pieces of a larger mosaic, this podcast is my title in the mosaic of the culture of wellbeing. My own healing comes from serving others on their healing journeys, drawing on ancestral wisdom and the whispers of those who came before us.
These are the authentic stories and musings of individuals who have walked this path before or are on the journey now. Our aim is to help someone – and if that someone is you, I hope you feel seen, held, and acknowledged during our conversations.
I believe we can do good work and do it well while nurturing our wellbeing. If you'd like to get in touch, you can find me on Instagram and Facebook or email me at support@siennaandslate.com. Stay tuned for upcoming workshops, training sessions, and more thought-provoking conversations.
Connect with Dr. Keo:
Keondria McClish-Boyd is an author, educator, and facilitator. With a deep understanding of the inner self and a passion for personal well-being, she helps others connect with their bodies and emotions, release tension, and overcome emotional blockages.
With a wealth of experience and credentials, Keondria is highly qualified to guide individuals on their journey toward improved focus, concentration, and overall balance. Her expertise extends to the academic realm, where she assists scholars in enhancing their well-being to excel.
By integrating somatic, embodiment, and mindful techniques, Dr. Keo empowers individuals to develop a deeper understanding of themselves, fostering a greater sense of well-being and personal growth. Her unique approach has proven to be transformative, making her a trusted authority for those seeking to improve their overall well-being and academic pursuits.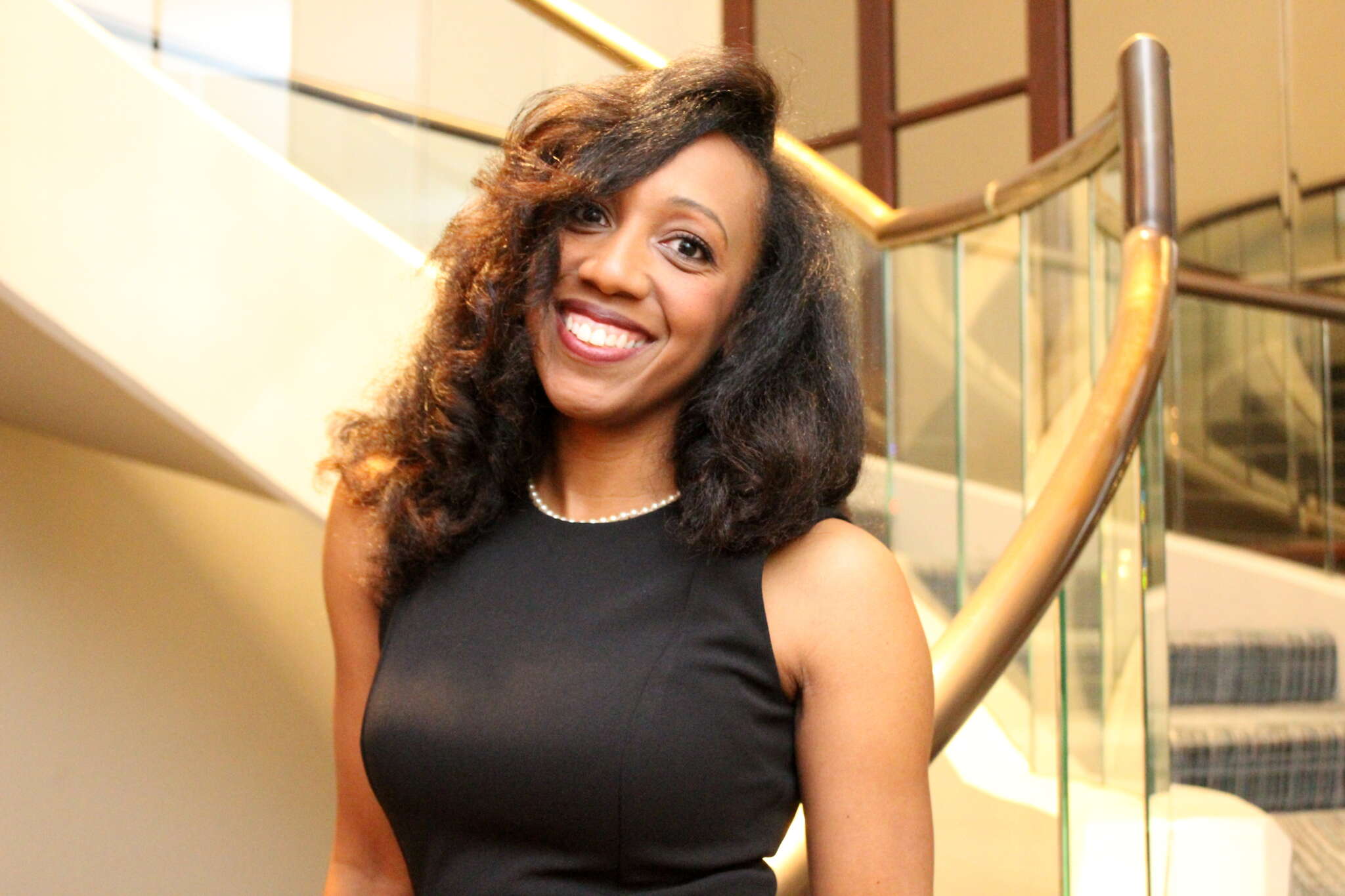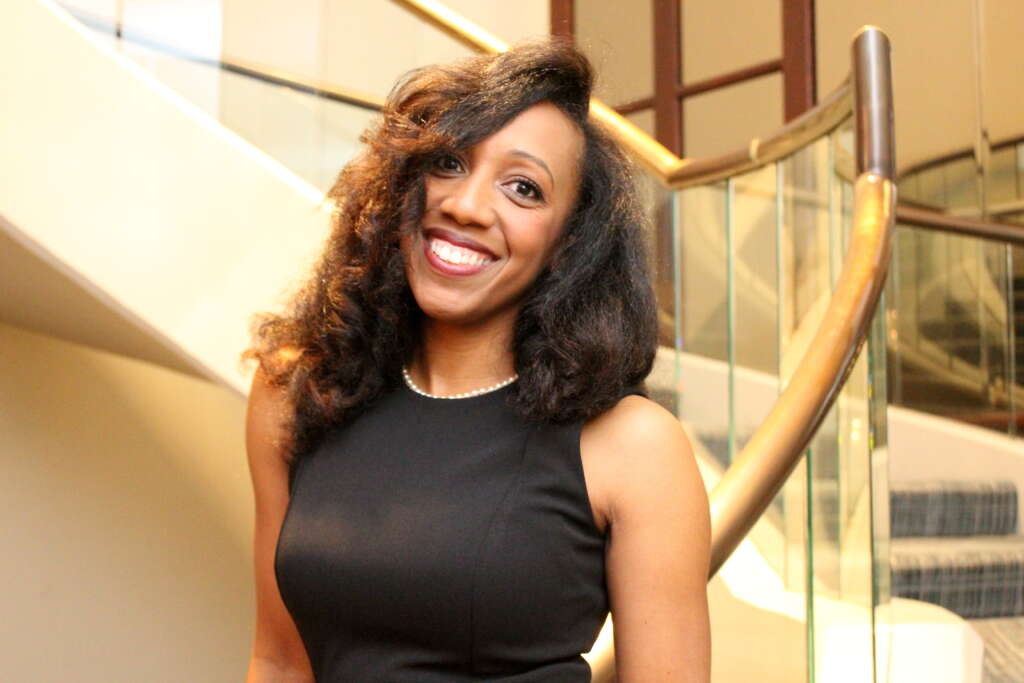 Subscribe to "Sienna and Slate" for more enlightening episodes.