Yesterday I was watching survival of the fittest on Netflix and there was an episode titled What are your plants and I was actually watering my plants while watching. On my Monstera plant I have two new leaves that have uncurled and new leaves on my philodendron but one of my other plans isn't doing that work.
The leaves have just begun to wilt so I thought I was over watering and then I checked closer and it was actually good bound. So I repotted it in a larger container, but not too large. All of this care for my beloved babies in the title of the episode made me think of this as a metaphor that resonates deeply with our existence as individuals and as a collective. I often relate to this process of growth. There's so much going on beneath the surface, under the soil, if you will, that must take place in order in order to get a beautiful luscious flower or a healthy green leaf. Like these tender seedlings, we to require nurturing and sustenance to flourish in life.
Beneath the Surface: Nurturing Growth
Much like these tender seedlings, we, too, require nurturing and sustenance to flourish in life. In the words of Gloria Angelou, doulas, to survive the Borderlands, one must live "sin fronteras"—at the crossroads. It's in these Borderlands that our personal growth, relationships, and passions intertwine like delicate roots beneath the soil.
Watering our plants transcends the act of quenching their thirst; it becomes a spiritual practice of self-care and tending to our souls' needs. Embracing this metaphor allows us to break free from societal expectations and shatter colonial constructs that have bound us within rigid borders. Just as the desert blooms with the touch of the monsoon's first raindrop, we, too, must nourish our dreams, ambitions, and passions.
Embracing Transformation: The Dance of Evolution and Revolution
Our growth, like that of all living beings, is a sacred process deserving respect and recognition. It's an intricate dance of evolution and revolution, where constant transformation and fluid identities are the norm. Growth is not linear; beneath the surface, a myriad of processes unfolds, shaping us into who we are meant to be.
When we nurture ourselves, we empower others to flourish as well. Much like a garden's delicate ecosystem, our connections with others form a tapestry of diverse stories, dreams, and struggles. Nurturing these bonds requires consistent attention, open communication, and vulnerability. Every person in our lives is a unique blossom, adding to the beauty of our shared space.
Embracing Challenges: Nourishing Our Own Gardens
In the face of adversity and doubt, we must stand firm, our roots anchored deep in the soil of our ancestors. Despite the inevitable droughts of disillusionment and despair, we must not waver in our commitment to nourishing our own gardens. We provide the nutrients we need for ourselves, fostering resilience and inner strength.
The Power of Interconnectedness: Cultivating Change Together
This metaphor reveals profound wisdom: our lives are interconnected ecosystems where growth fuels the flourishing of others and vice versa. By rejecting imposed limitations and embracing our vast potential, we find strength in our interconnectedness. As we navigate life together, let us nurture our souls like sacred gardens, watering our plants with love, perseverance, and acceptance. In doing so, we discover the courage to flourish, bloom, and become vibrant forces of change in this complex and beautiful world, influencing the flowers around us to do the same.
In the delicate dance of nurturing our plants and souls, we find the essence of life's interconnected beauty—where growth knows no boundaries, and the flourishing of one becomes the flourishing of all. Let us water our plants with love and acceptance, embracing the profound wisdom of our interconnected existence.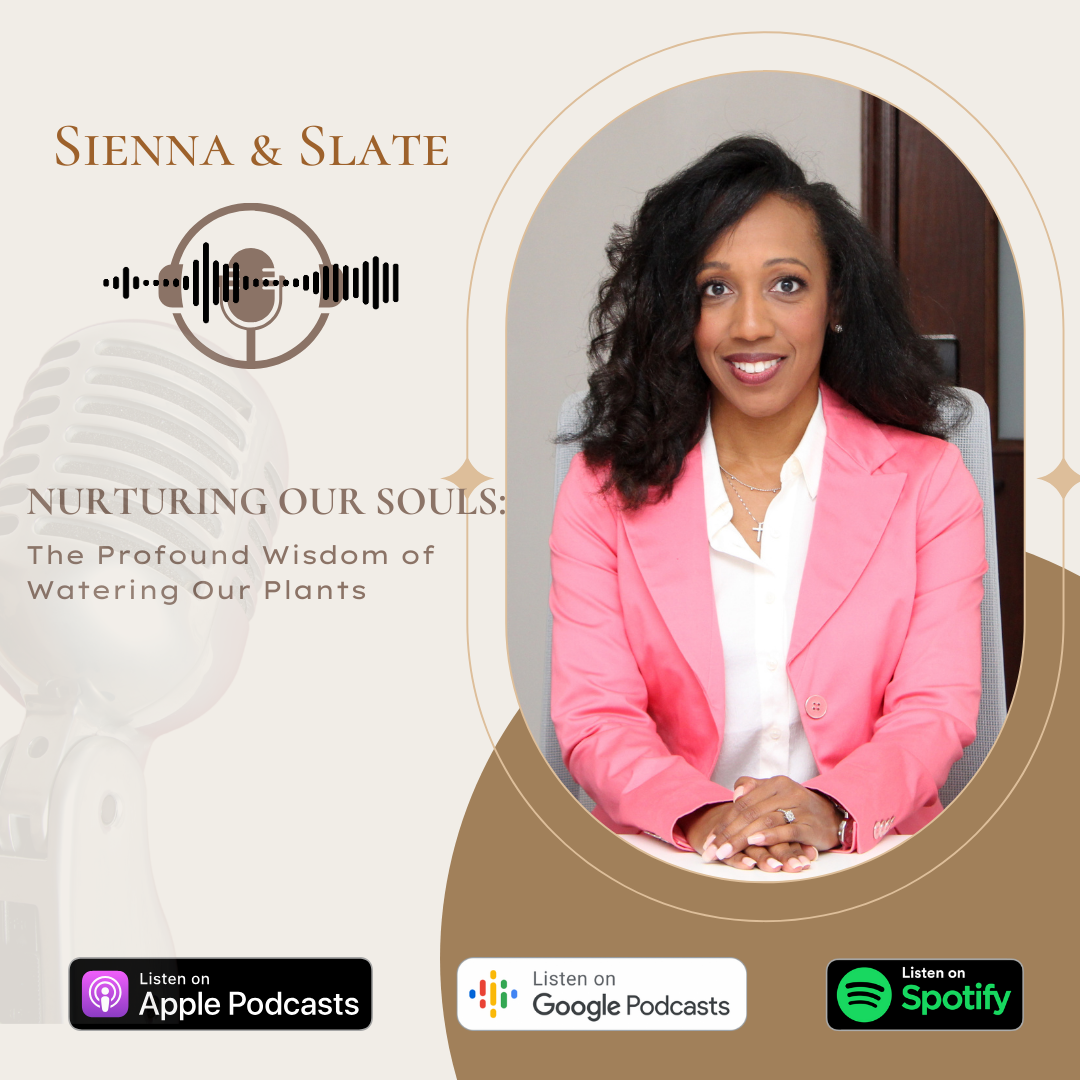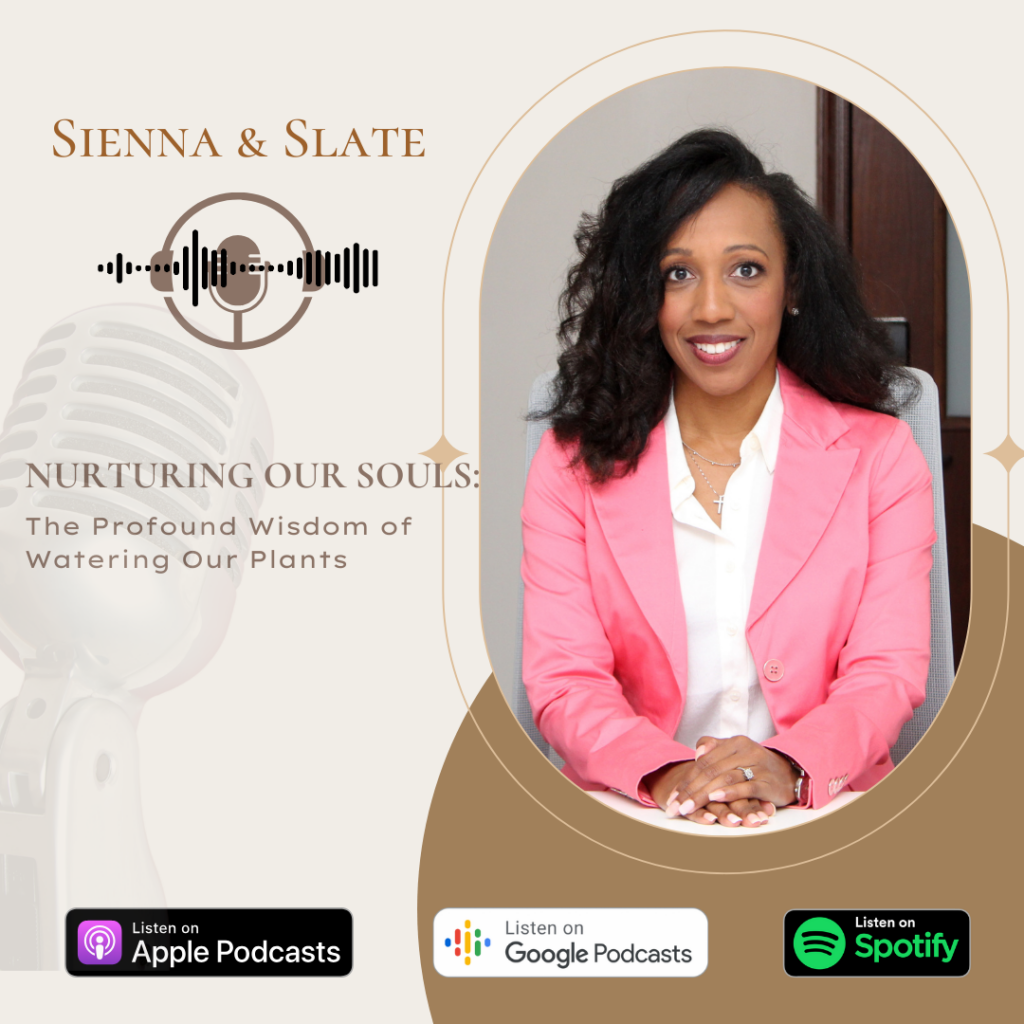 Subscribe to "Sienna and Slate" for more enlightening episodes.